First of all thanks to the amazing Optomon who donated for the site to keep going. He is amazing because he made The Guardian Legend:Secret Edition. That is really helpful, I am thankful to you! 🙂
And now to the post.
I bet most of us thought that it would be so cool if there was some sequel to the game. And maybe with different heroes to select.  But did you thought that the heroes could be so different like differnce between RGP classes? You know like Knight, Wizard, Archer. I think it would be great idea. That totally makes sense since the game has adventure walking mode . And would make even greater gameplay difference between classes because of changes into SHMUP mode.
Hard to imagine what kind of classes could be in potential TGL like or sequel game. Maybe there is something like that in SHMUP or futuristic RPG games already.
The idea come to me when I looked at this fan art. Or maybe correct to say art inspired by?
You can read what customer says(it is a commission) about his character Zhaina here: http://jaimehlers.deviantart.com/art/Zhaina-by-SMeadows-647173059
He thinks that Neptunia games probably have some impact from The Guardian Legend game.
I would say his Zhaina character abilities could be around ice and freezing. Also I think there better to be male characters too! If you remember there was few male characters done based on TGL character concept. Especially this one. Ordered by our forum member RubyC42 (AKA youtube RubycoredBejeweled)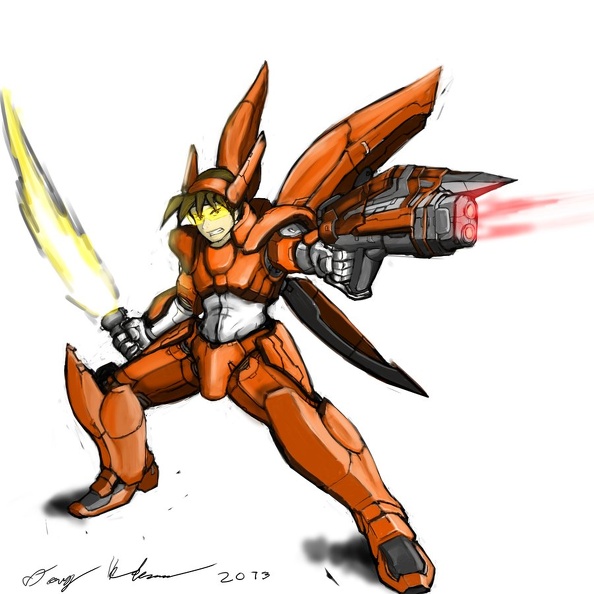 You can find more fan art in the Gallery.